KenG wrote:Good job Shaos! I just ordered an IDE cable and IDE CF reader to see if I can get them to work together. These threads inspire me to do more than I ever nought I could.
I think cable is not needed in case of CF, because you can get CF-to-IDE adapters for $2 from Ebay (Shenzhen) and it works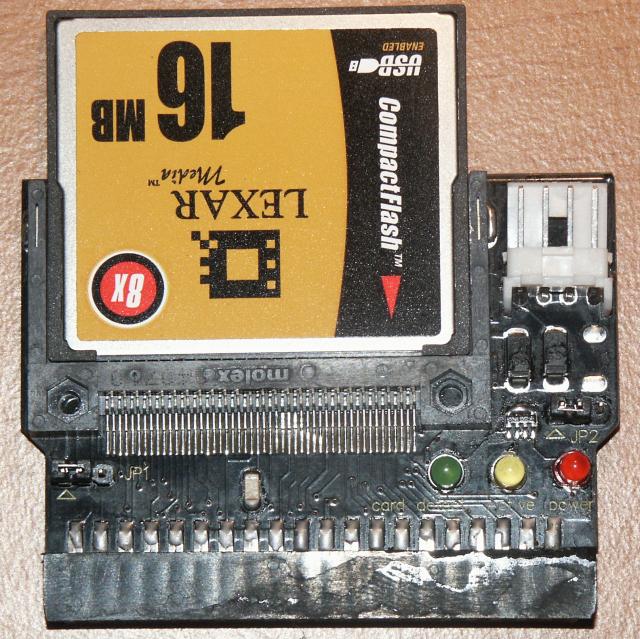 P.S. It's directly connected to JR-IDE:
P.P.S. I tried a few other sizes and only 16 MB worked with DOS 3.20. CFs 32 MB from CISCO don't understand LBA. 256 MB has extended partition that DOS 3.20 doesn't recognize. 4GB is FAT32. I also bought a few 24MB and 30MB - will see if they are ok with this setup...